This year, you will most certainly be guided by Ludo who will be thrilled to share with you his passion for the centre where he arrived more than 10 years ago. Since the 1st of April 2015, Ludo is a permanent employee at Cavalquinta. After a few summer seasons, we are grateful to have him on a full-time basis.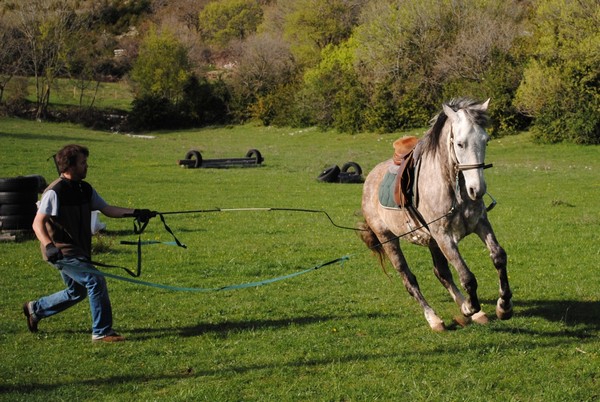 Ludo, horseback riding guide
Ludo and Robin have been friends for a long time. They met in the early 2000s when they were attending the same school, the Lycée de Vaxergues, in Saint-Affrique.
Ludo shares the same passion for horses and has the same group of friends as Robin, all of them working with horses. Within the scheme of his studies, he went to the Daoudou horse farm in the Aveyron department and obtained his ATE (Guide for equestrian tourism-accompagnateur de tourism équestre) in 2003.
At the same time, he grew a strong interest in team leading and after he worked as an activity leader, he took a BPJEPS LTP (Professional diploma for Youth, Popular Education and Sport, Leisure for the general public) in 2007. Thanks to this diploma he had the chance to work as a Director for a holiday centre and to demonstrate his knowledge in the Leisure field. Ever since, he's been spending each winter season in various holiday centres located in different parts of France.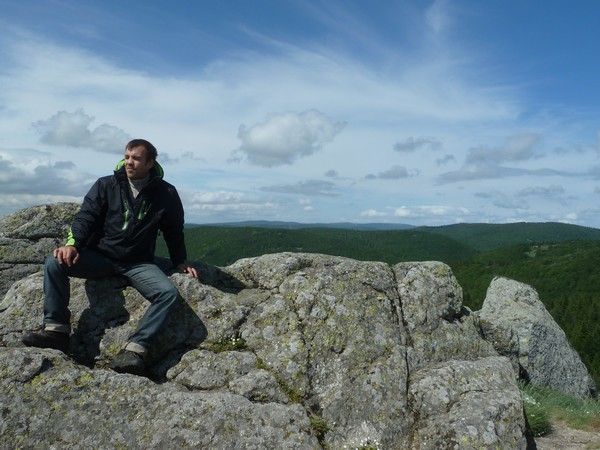 Ludo, horseback riding guide
For four years in a row, he spent half the year at the Quintanel, so he could work during summer time at Cavalquinta. In Autumn 2014, he decided to settle down for good in Blandas and signed his employment contract here with us on the 1st of April 2015.
Ludo is now taking care of many horses that guide you through trails around the farm. He is in charge of all the rides on site from one hour to one day or by night, whether you're an experienced rider or a beginner. Check out the rides on our website: click here.
You'll definitely be enchanted by his presence and sense of humour.
Spoken languages:
Other passions
Qualifications
Professional Baccalaureate CGEA (Farming business practices and management) – 2003
ATE (Guide for equestrian tourism) – 2003
BPJEPS LTP (Professional diploma for Youth, Popular Education and Sport, Leisure for the general public)– 2007