This summer, you might bump into our friend Benjamin in the Quintanel hamlet since he's the manager of the Quinta-caravans.
Benjamin, Robin and Ludo have been friends for a long time. They met at the Lycée de Vaxergues, in Saint-Affrique, in the early 2000s. Within the scheme of his studies, Benjamin focused on breaking horses. After he passed his Professional Certificate, he moved to Rambouillet to work with a rider from the French National Team. Today, he works in a farming school in the area where he trains young horses from Robin's stud farm.
Benjamin has been a great support to Robin for many years now given that he spends his summers at the Quintanel to help out his friend and gives him valuable tips on how to run his stud.
The strong friendship between the two fellows and Ben's affection for the Causse lead him to contribute to Caval-Quinta's growth and to the local economy by creating Quinta-caravan.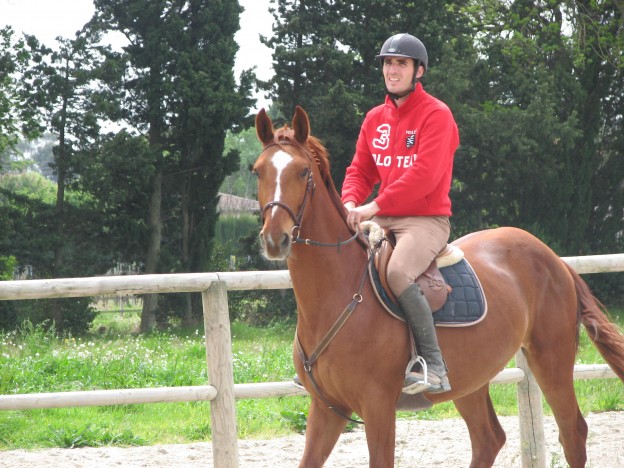 Languages spoken
Other passions
Music
Mountain and winter sports
Musical blind tests
Putting the world to rights with his friends
Qualifications
Professional Baccalaureate CGEH (Farming business practices and management) – 2003
BPJEPS Horse Riding Instructor (Professional diploma for Youth, Popular Education and Sport) – 2007
Secondary level CSO (Showjumping competition) Federal Instructor Certificate- Present